We will begin working on our 2023 raffle quilt soon - and would love to have YOUR help! Contact Raffle Quilt Chair Brenda if you're interested in helping. Here is a picture of the 2023 raffle quilt pattern.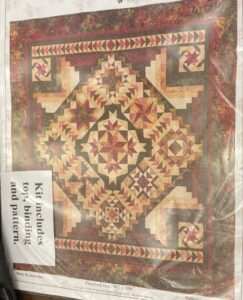 The drawing for the raffle quilt was held at our January meeting on January 19, 2023.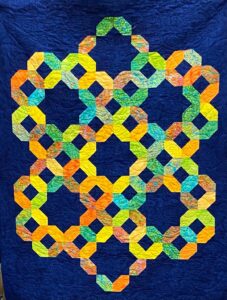 Here's a picture of the 2021 Raffle Quilt:
Members, please sign up for a 2-hour shift selling tickets for the raffle quilt at the upcoming Oconomowoc Festival of the Arts, August 21 and 22. 
Our display and sales booth will be located in Amy's driveway.